Welcome to Casa del Ghiro!
800 metres above sea level 4km from the town of Bardi.
We have a large garden with a patio, a gazebo seating area and plenty of places where you can relax, take in the views, read or make use of the wifi.
SORRY WE ARE CLOSED FROM 16/12/2019 UNTIL 09/04/2020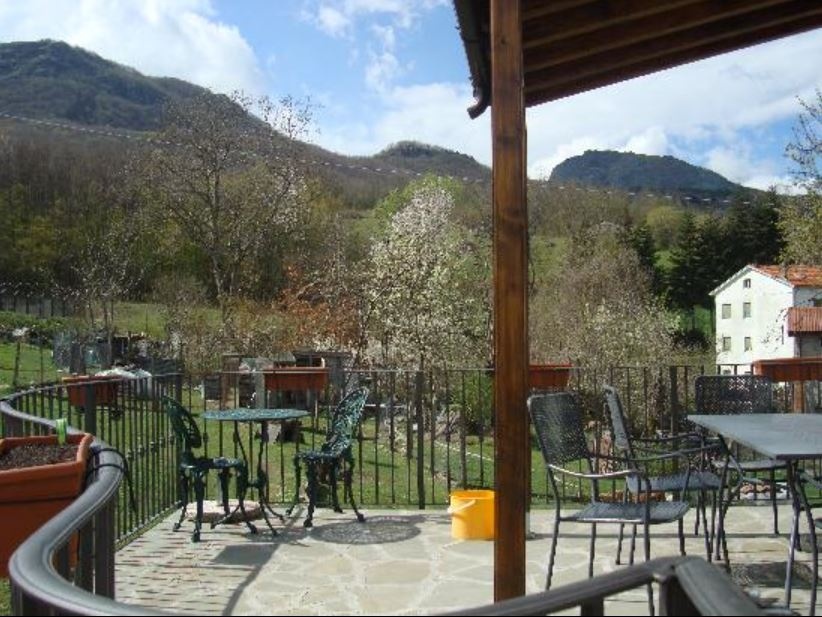 We are Linda and Michael Costello, we left England in 2004 to start a new life in the beautiful tranquil hills of the Apennines in Emilia Romagna.
We love living here so much we decided to share the experience with others by dedicating three rooms for Bed and Breakfast.
The local area is perfect for those who love nature, animals, trekking or long walks. We also welcome bikers who can find more details about us at www.bikershotel.it .Aside our amazing castle in Bardi and for those that want to explore further afield, Venice, Florence, Verona, Ravenna, Rimini, the lakes, plus the old Roman cities of Piacenza, Parma, Reggio, Modena and Bologna are all easily accessible within a mornings drive if you feel like exploring history, culture, traditions and fine foods & wines.